Have you ever wondered why some men get all the attractive females? These men have something that all women want and this can be learnt. Have you ever envied these guys?
Women are unavoidable in a heterosexual male world – they affect your relationships, career, health and happiness – why not at least find out what they want – they will be happier too. For example did you know that women despise 'weak' men and treat them accordingly, and only tolerate 'nice' men – there is a very good reason for this, but it's masked by the misinformation put out by the media, feminist groups and even the government.
This  is not about 'pick up lines', treating women badly or disrespecting women – there are two genders and each must play their part – males need to 'lift their game'. We will let you into secrets that very few men know – the information, if implemented could save your relationships and make your life much easier.
We are holding short introductory webinars and this event repeats at different times each day this week to assist busy schedules. Free tickets can be obtained by clicking this link https://www.eventbrite.com.au/e/a-mans-survival-guide-in-the-21st-century-tickets-104811267322
Attend the Webinar
Discover Beliefs and Myths
Dispel Myths for Facts
Investigate Purpose
Work out and Implement Strategy
Monitor and Support
Initial Interview – usually over a coffee if in Perth, otherwise over Skype or Zoom
Choose package
Define Strategy and Implement
Practice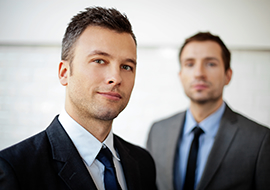 Michael in Helsinki Finland
I got in touch with John when I needed help with my business. I was having problems with my marketing and getting the word out and talking to people.
I chose John and continued to work with him because he has many years of experience with business and people.
He solved my problem and continues to solve my problems by giving me great advice and also giving me the space to come up with my own answers.
John's solutions are unique because he is really up to date with what a business should do and what we all should do when dealing with people.
I particularly liked how easy it is to talk to john. Also, he is very likable and easy to talk to. I feel really heard when I am being coached by him.
To summarize the whole experience I would say that John has helped me to set goals and get moving on them in a way where I don't feel any pressure and therefore I can take action.
I would recommend John to anyone who is stuck and wanting to take action in order to reach their goals.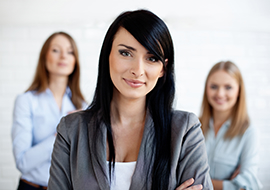 Adrian, Townsville Qld Australia
I've been using John as a coach now for almost 3 months. At first, I was skeptical as to what a coach could do for me, that's probably natural. However very very quickly I saw the value and returns that I was getting and I know I probably should have found him earlier. John helps keep me on track and performing. My results in the last months have really impressed my family and friends. Much of my results come from having my own coach to keep me accountable and going forward. Massive thanks, John. Looking forward to many more great insights, realizations and sunny days.