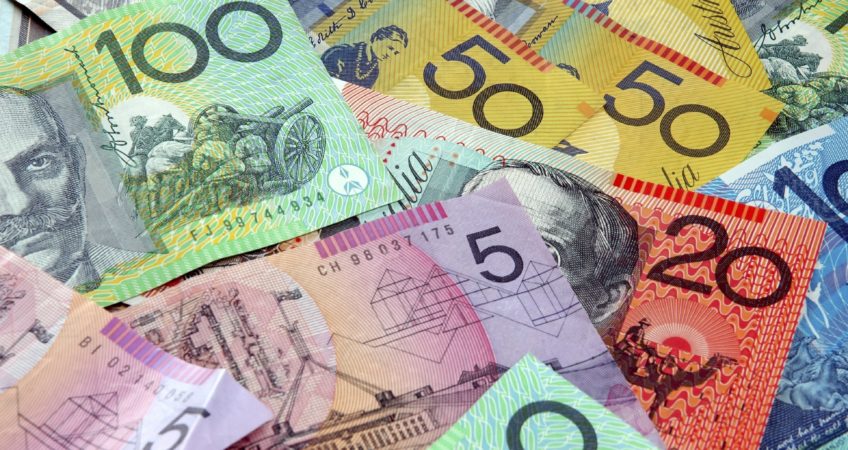 Can you use $10,000 or more in extra income this year?
See offer for the month of June 2018 below
The truth is that $10,000, or in some cases, substantially more, is already freely available in your business, but is hidden from 90% of business owners. Sad, but true!
As part of my Coaching Training I was taught how to find and release this extra income for 99% of established businesses, and even some younger, less established businesses.
So let's look at where these extra sales might be hiding
1. Most small businesses do not have a lead generation system in place and when I ask the business owner what the conversion rate is they look at me as though I just arrived from another planet, and when I ask what their average sale is I get a similar blank look. These are fundamental numbers vital to all businesses, but especially small businesses that don't have the resource to spend large amounts on advertising. So leads are usually generated from advertising, or sometimes other sources that I will explain later. The conversion rate is the number of clients / customers generated from the leads – so if you convert 1 client from every 4 leads, you have a 25% conversion rate. Your average sale is the total sales for any period divided by the customers – if your annual sales (after GST in Australia) are $50,000 and you had 100 customers, your average sale is $500 (these figures vary widely from industry to industry and business to business). OK, supposing you got an extra 4 leads per month and converted 1 customer per month and made an extra $500 sale per month- that is $6,000 per year. Usually the cost to get an extra 4 leads per months is minimal. I have over 40 lead generation systems at my disposal!
See offer for the month of June 2018 below
2. Your business does not exist in isolation – your clients / customers use other suppliers and vendors. With some careful thought it's possible to work out who might also service your customers and once you have that information you can go about setting up a referral network or have strategic alliance partners. This is not new – it's been going on for years. So, using the above example let's assume your strategic alliance partner refers 2 leads per month and you convert 1 customer every 2 months and make your average $500 sale. That will add a minimum of $3,000 to your annual turnover. Imagine if you had 10 referral partners and what that would do for your business. I know of a very lucrative arrangement a landscape gardener has with several associated businesses and gets at least 2 good clients a month!
See offer for the month of June 2018 below
3. The question to ask is why are you only winning 1 customer out of every 4 leads – is it because of price, or is there another reason? Consumers these days have multiple choices and they make the buying decision, and so price is often a major decider in the purchase of goods or services. There are 3 things associated with this, and I'll come back to the other 2 later (drip campaign, & bundling), but if price is a problem, can you offer a lower cost substitute? This is not possible for every business, but it is for most. Imagine you are a bookkeeper, and the client says they can't afford your full service – could you suggest setting them up with an accounting program, and offering training, or seeing them less frequently – each quarter, semi annually or even annually. The important point to note here is that you have made a sale, and have a potential larger client. Let's assume you manage to win 1 client every 2 months at $250 – there is another $1500 per year, but also with the potential to grow into a full service client. There are proven ways to increase your conversion rate!
See offer for the month of June 2018 below
4. The fact someone approached you means they have a need for your goods or services, but they may not be ready just yet, they may be just planning for the future. Do you get their contact information and permission to add them to your mailing list – unfortunately many don't? There are various figures on the internet about 'touch points', but let's assume the number is between 6 and 12 for your business. Let's also assume you get 8 leads a month – by the example above you will get 2 clients and have the contact details of 6 in the first month, but the second month you will be sending offers to 12 potential clients and by the end of 6 months you will have 36 people in your database. Let say 1 becomes a client every month for the next 6 months – that's 6 customers at $500 – another for this year, but potentially $6,000 for the following year, and by the end of 12 months you will have 12 x 6 – 6 x 1 = 66 and growing (assuming no requests to unsubscribe). I can assist you with the wording of your campaign!
See offer for the month of June 2018 below
5. Even though price can sometime be the deciding factor in a sale, do you know the price can be disguised in such a way that makes it impossible, or at least harder, to compare pricing? It's called Bundling – Telstra in Australia are good at this. For this example let's assume you have a fishing shop and you decide to put together a River Fishing Bundle – you could include a specialised rod, reel, fishing line, flies, hooks, waders, basket, a fishing hat and a map of the best river fishing places in the area, or even Australia. Display it in a prominent position in your shop and sell it for $500. The price is hard to compare, especially if you bundle exclusive tackle not readily available in other similar shops and each sale will be larger than your average sale. Say you sold one per month – that's another $6,000 of sales. I have several Bundling strategies I could assist your with!
See offer for the month of June 2018 below
6. Almost everyone has been asked at one time or another, "Did you want fries with that?" Such a simple question, but that phrase generates untold extra sales for MacDonald's – are you cashing in? Again taking the example of the fishing shop – many of the customers may be new to the sport and only know about the basics. This is where the skilled sales assistant comes in. After discussing the intended use of the purchase, they can then suggest items the newcomer hasn't thought of. For example – they may sell 100 fishing rods per year, if the sales assistant suggests the purchaser may need a specialised hook remover valued at $20 with each rod that would be $2,000 worth of extra sales in a year. This is referred to as 'Cross Selling' – I can also advise you on 'up Selling' another very useful strategy to increase sales.
See offer for the month of June 2018 below
7. Many of you will have a Dan Murphy's card, a Flybys card or a card from one of the major supermarkets. Why do these large companies want to get you on board? Because they have your details and some of them use very sophisticated computer programs to predict your purchasing patterns, so they can send the right offer at the right time. Now I'm not suggesting you invest in such programs, but do get your clients or customers contact details so you can keep in touch with them. Most of you will have a website, get your webmaster to organise an autoresponder for you and put your client's contact details in the autoresponder and keep in touch with them. Organise for a month newsletter – if you can't write one, hire someone to do it for you, but keep in touch with your customers / clients. If you are a retail store and you haven't got your customer's contact details place a book near the till and ask each customer to add their details, even offer a small incentive – maybe 5% discount. If you are a service based business, ask your client for permission to add them to your newsletter. If by doing that you make 1 extra sale every 3 months at $500 – that's another $2,000 per year. This strategy is imperative in 2018 and I can advise you on the details!
See offer for the month of June 2018 below
8. It's 7 times more expensive to get a new customer compared to an existing customer, and that has been proved over and over again. Look after your established customers, but always prospect for new customers – established customers leave for a variety of reasons. The one great advantage of an established customer is they have the experience of dealing with you – make sure you make the experience the best possible, and then ask for referrals to their friends, family and colleagues. Assuming most people know 250 people that's a huge potential market. Most business owners don't ask for referrals, but figures indicate that 77% will refer business if asked. If you are embarrassed to ask, start a conversation about their experience with you, ask them to fill out or send a questionnaire asking about your client's experience with you (but make it anonymous, ask for a testimonial, make a request for referrals on your email signature, place a box near the til marked 'Referrals', get your staff to ask on your behalf – "My boss would be really interested in how we performed?" Assuming you have 100 customers and 10% make 1 referral a year that's 10 x $500 or $5,000 per annum. I can assist with training you and your staff with customer / client communication so your business is not only consistent, but loses very few opportunities to gain referrals.
9. So to Sum up
a. We made an extra $6,000 from our Lead Generation campaign
b. We made an extra $3,000 from our Referral Program campaign
c. We made an extra $1,500 from our Down Sell campaign
d. We made an extra $3,000 from our Drip campaign
e. We made an extra $6,000 from our Bundling campaign
f. We made an extra $2,000 from our Cross Sell campaign
g. We made an extra $2,000 from our Getting Contact Details campaign
h. We made an extra $5,000 from our Customer Referral campaign
That's a total of $28,500 in extra sales in one year, and that will increase as you continue with your overall strategy and add new sales strategies. The most I ever 'found' for a client was $328,000, which was a significant increase on their annual sales.
See offer for the month of June 2018 below
A service like this is valued between $1,500 and $6,500 (+GST in Australia) depending on the turnover of the business, but for the entire month of June 2018 I will give this complete service for the 1st 10 people to contact me. This will allow you to start the new fiscal year with new knowledge and increased sales for 2019