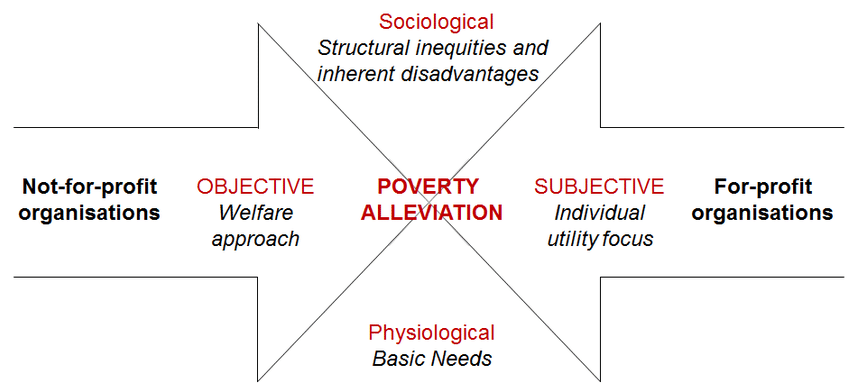 Defeating Poverty and Inequality
Achieve Your Dreams, the world's pre-eminent site for supporting men and women who have suffered a relationship loss, and promoting better relationships presents another insight into assisting men and women to find better and more satisfying relationships.
This blog is intended for adults wanting to understand relationships and forge strong lasting relationships.
This post is slightly different from the usual posts – it's not exactly about relationships, but something that has a huge effect on them – poverty and inequality and all its associated consequences.
The Earth has enough resources for its total population of over 7 billion, but unfortunately approximately 1% of the population controls 99% of the resources and these lucky few are not about to relinquish control any time soon – these people enjoy power and all the privileges it brings.
I have a friend and we have devised an economical way to help redress the imbalance. This idea is radical and can only be implemented by powerful people. We approached a government embassy, but were dismissed as cranks because we wouldn't disclose the details. The idea and its implementation has to remain top secret until the details and legislation are finalised and drafted and our approach was to work with high ranking government officials to do just that.
The idea is simple and can be effectively implemented. Funds are collected and redistributed through a worldwide agency to those in need. Alliances and partnerships with private industry will make it much more effective.
The world's commerce is already saturated and until more of the population can afford to purchase more things this situation will continue – so it's in the interests of the corporate world to support this idea, once the details are worked out and finalised.
This means that it is too big for private individuals – it must be adopted by powerful governments to be successful. Many governments talk about this, but little progress is made – in the course of our investigation we found reports and recommendations tabled in the 1960's that identified the problems, but these were never adopted or implemented. The funds raised are outside government spending budgets – it's a tiny charge to those who can easily afford it.
Maybe it was too much to ask government officials to even talk to us – maybe we need a groundswell of support from those affected – let's begin and aim for 100,000 supporters – can we get those? Maybe? A good start is to join our Facebook group and start petitions – what do you say? This is our Facebook group address https://www.facebook.com/groups/425009191946590
So this is what we covered in this blog.
Different post
The earth has enough resources
Controlled by 1% of the population
Idea
Top secret
The idea needs to be picked up by powerful people and organisations to be implemented
I will need around 100,000 supporters – who's in?
Thanks for your support and Good Luck.
© Achieve Your Dreams 2015 – 2021