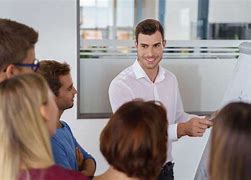 Developing A Successful Coaching Practice
Parents are a lottery – some are excellent, most average, and some with problems, but you carry their genes with any and all inherent problems. The things you learn as a child are carried into adulthood – things you consider as normal. Societies tend to force conformity among members, so if you rebel, or you can't keep up, you may get pushed towards the edge and end up in untenable situations. All this time the world is changing around you. Pressures come from all sides – health, relationships, family, social acceptance, money, economic cycles, climate change, advertisements, negative media, new gadgets, new challenges, new paradigms. Coaches are needed to assist clients with these changes.
Most coaches don't earn very much – one study found almost 90% of coaches earn less than $10,000 per annum – the top 1% earn 6 – 7 figures – this is your aim. Many coaches combine consulting and training in their coaching model and each strand helps provide leads for the others. It also helps to get known in your community, which is the most important aspect of developing a successful coaching practice – more about that later.
You will need training, practice and experience. There are many coaching schools, but most are there to teach, very few assist you to build a thriving practice – some, will list you on their website, but most people don't go to a coaching school to find a coach.
Find the most successful coaches and emulate them – you will find they have a solid niche, a lead generation system, a conversion strategy and they advertise and promote themselves and their practices – this is most important. Do market research – look for the most successful coaches in your community – check their website, meet them, and adapt your practice what you can without copying. Find out their speciality and refer clients to them and ask for referrals to your practice. Make alliances with associated local businesses – if you are a Dating coach, make an arrangement with the local wedding planner, jeweller, florist, church, caterer, car hire, and wedding reception places. Ensure you explain to each of these owners how you can assist couples have a richer, more satisfying relationship and give out and collect business cards – call owners if you refer.
Marketing is the key to a successful business – if people don't know you exist you are unlikely to make sales, and hence will have to give up your business. Marketing can be tricky, but you have to have a product that appeals to your community – I doubt executive coaching would work in a rural area, nor farming practices in a large city – successful areas include money, weight loss, health, career, relationships. You also have to have a 'hook' to get people to call or contact you – emotions win out in this area, especially fear – 'people who smoke are 10 times more likely to die a slow, painful death' is stronger than 'give up smoking and run a marathon', but you also need positive results once you get to talk to the client to convince them to spend their money. Apart from paid advertising, which we will address later, you need to get known in your community – contact all community leaders, and tell them how you assist people in your niche. Maintain a blog, maybe guest blog or get guests to blog on your site, maintain a customer database, send out a newsletter, distribute flyers and put posters up in relevant places. Getting yourself and your service known is vital – you need to contact at least 20 – 50 people per day and tell them how you can assist them. If you sell executive or career coaching contact every HR manager in your area and form a relationship.
Many large corporations allocate funds to train and improve staff, most small businesses don't, so if you are a business coach concentrate your efforts on larger corporations.
Clients want instant success and many think the coach has a 'magic wand' – this is great to win clients, but needs managing once the client is signed up, otherwise it will lead to disappointment and termination of the coaching contract. Only take on clients willing to do the work required and committed to changing their behaviour.
Now we would like to talk about your advertising budget. You will need a sizeable budget to get clients, especially if you are totally unknown. Coaching requires trust to win clients and that requires time. The basic equation is invest heavily to get known or don't invest and remain an unknown with little or no income. There is an old saying that goes something like this, 'People buy from who they know', and it appears to be true. I would suggest a budget of 50 – 60% of your predicted sales per month, but you will need access to that amount, or better still have that saved. You will need to advertise for 1 – 3 months before you will see substantial results. Use local radio stations, cable TV if you have them, Facebook advertising in your area, with a targeted audience – Google you can't control so well and your ads will be scattered. As you advertise you may be offered the opportunity to be interviewed, have a live call back show, speak at events, or get a local newspaper write ups. Places to advertise – Mainstream radio and TV, cable TV. Local TV interviews, talk back show. FM radio – talk back show. Local and national newspapers, local and national magazines. Podcasts
It will take 10 – 15 years for you to establish your business and that includes constant advertising, although after the initial advertising period, you will be able to reduce your advertising budget percentage to sales – maybe 10 – 20% of your sales. During this time keep overheads as low as possible – work from home, until your business can sustain office space – most commercial leases are long term and hard to break.
Before you spend a cent you must have a niche – this is ideally an area where you have authority, experience and expertise. This includes age – if you are 25 and a single Relationship Coach trying to assist married couples in their mid to late 40's you will not be seen as someone with the life experience. Likewise if you are a 75 yo career coach who retired 15 years ago, trying to assist people finding jobs, you will have to account for the rapid changes over the past 15 years in the job market. Here is a list of problems defined by age – this is not all inclusive, but may give you a guide:
18 – 25 – social acceptance, education, mating, relationships, leaving home
26 – 35 – settling down, finding work, buying a home, travel,
36 – 45 – family, divorce, schooling, getting ahead, better pay and salary
46 – 55 – divorce, widowhood, parents aging, kids leaving home, redundancy, career change, retirement planning
56 – 65 – retirement, widowhood, empty nest, sickness, parents passing, kids moving away.
66 + relatives passing, spouse passing, hospitalisation, loneliness, chronic sickness, death
You must have a clear message for your potential clients. It must be in their language, be about them and how you assist them and you must allude that the process is easy, even though you know it's not – no one will sign up if they think they have to work harder than they already do. There must be nothing about you, how coaching works, your credentials etc. – they aren't interested – they want their problem solved – the fact they came to you is enough. If they ask questions, that's a good sign and answer them. Manage their expectations, but make it a fun experience. Once you get a client ensure you map out how to move them from where they are to where they want to be – be conservative here – if you think it will take 3 months, say 6 months – much better to finish in less time. Ensure they have the budget to pay you until the end – if they have to leave for any reason, you will be blamed, and that could affect your reputation. Do nothing to tarnish your reputation.
Have a clear process and stick to it until you feel confident enough to make detours. As a minimum you will need a way of attracting interest (your 'hook'), a way of converting leads into paying clients (meeting in person (best), over the internet, by telephone, and you may make a PowerPoint Presentation to assist you – keep it positive, concentrate on your client's challenges, their pain points and how relieved they will be after their coaching), a way of assisting the client become successful (your plan for each client); make it fun and exciting and ask client's for referrals.
Referrals are vital and mostly free. They can be sought in the following places: BNI, Meetups, Lions, Apex, Rotary, Chambers of Commerce, locals Business Associations, Coaches groups – Noomii, other coaches, professionals – accountants, lawyers, religious leaders and organisations, politicians, large companies, Facebook and other forums, LinkedIn, HR managers, expos, trade shows, exhibitions, hobbies, ex pat organisations, run small 'needs' groups, AA, Al anon, gamblers, drug addiction, prisoners, migrants, especially if you speak their language and understand their culture, sponsorships – Macca's and kids sport, schools, uni / college students. Some of these are expensive and some are inexpensive – most work depending on your niche and a referral carries 'weight' from the trusted referrer. Ensure you thank the person who referred to you and try and reciprocate.
Give back to your local community – help associated non profits raise funds, speak at community gatherings, start a non profit to assist with payments for people who genuinely can't afford your services – most will be extremely grateful and talk about you and your services. Never turn away a client who is prepared to go the whole journey, even if you work for a very low fee.
Your fees must be affordable for your area and clientele. Maybe use an 'Introductory' offer for the first 3 sessions at a very low price – most people won't 'use' you, but it's an excellent way to introduce a client to the benefits of coaching. You may want to use 'Free Trials' but get credit card details. As your practice grows you can increase your fees – don't increase a current client – your present and former clients will become advocates for your service. There was a dating agency started in Germany – she charged $10 per session for the first 20 clients and is now charging well over $1,000 – satisfied clients are your greatest advocates.
Good luck with your practice.