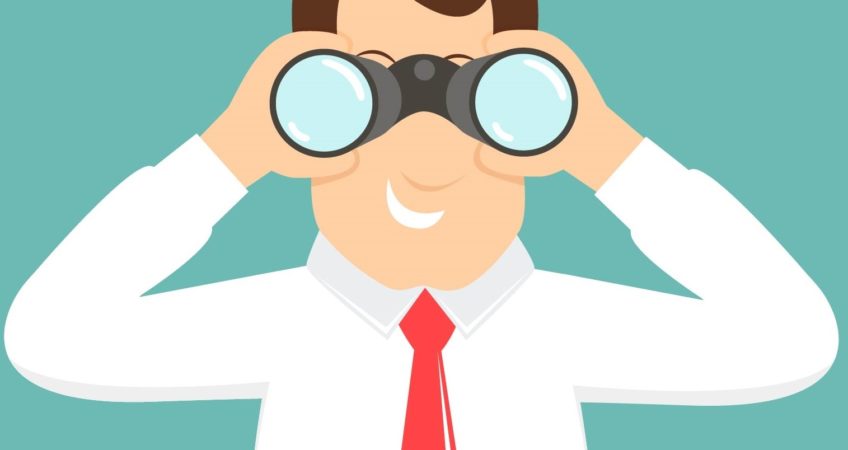 HOW WELL KNOWN IS YOUR BUSINESS?
Achieve Your Dreams, Perth's pre-eminent business coaching service, specialising in lead generation strategies to increase sales, customers and clients and give you, the business owner, greater success and control over your business, presents another insight into Promoting your Business.
It may seem like an understatement, but if no one knows you, or what you sell, the chances of making sales are very slim. I mention this because I get many enquiries regarding starting, relocating or expanding a business and my first question is always, "How are you going to make sales, maintain your present level of sales, or increase you sales?" depending on who I'm talking to.
So I thought I would write this week's blog about getting known, or better known. If you are a multinational, or have serious financial backers you can advertise on TV, and that will normally get you lots of lead, many of which are converted to sales. You may remember the infomercials on TV – Danoz was one if I remember correctly. But what if you can't afford TV advertising – then you will be in fine company and join 99% of small business.
OK, before we start, you must understand that if your product or service does not fill a genuine need your chances of success are very low. By the same token, if you are planning to compete against the large multinationals, you will get the same result – because of their buying power, they are given extremely generous buying terms.
So let's start with starting a small business. We'll assume you have done all the due diligence and are ready to start.
Start with everyone you know – family, friends, acquaintances, interest and other groups you belong to – talk to them, describe your ideal client, and ask them to tell everyone you know. Even connect with past colleagues, friends, acquaintances and do the same, but make sure you show an interest in them.
Find local networking groups and attend – there are some that are quite expensive to join, but most will allow at least 2 visits before insisting you join. Check Meetup.com, Facebook Events and Eventbrite. Talk to people and get contact details, ask how you can assist the other people and follow up on promises.
Find potential customers and referrers on LinkedIn – show an interest and ask what you can do from them, before asking for referrals or sales.
Attend Expo's, Trade shows, Industry shows etc. and make connections with the exhibitors. Find out the present trends in the industry; ask for information and advice, and get contact information, 'connect' on LinkedIn.
Find businesses that have a list of contacts with your ideal client on it, contact them, have coffee, make a mutual referral club, and place their logo on your website and vica versa, offer services including theirs. Get as many referral partners as you can – give them examples of your work for free, so they can refer you with confidence. Keep in touch at least each quarter.
Contact your 10 major competitors, visit them, introduce yourself, ask about their products and services and see if you can identify a gap in the market that you can service and ask for referrals.
If paid advertising is in your marketing budget, then use that, but with care – get professional ads written – the headline can make or break your expensive ad. Use Google AD Words and Social Media to see if they can get leads – experiment.
Keep extending your network – often leads come from the most unexpected places. Once you get clients / customers ensure their experience is the best possible – encourage referrals.
So, let's move on to a growing business – reasonably established and wanting to grow. Do everything above and continue with:
Improve the experience for the customer – conduct anonymous questionnaires, both at the business or via email. Call up customers who you haven't seen in a while and ask why. Make the improvements and invite old customers to try you again. Improved customer experience will generate new customer by word of mouth, and the more you wow your customers, the more new customers you will get.
Simply ask each existing customer for a referral when they visit your business – research says that over 70% of customers are willing to do this if asked!
Assuming you have a contact list of your previous buyers, contact them and ask about their experience buying from you. If you don't have time there are companies that specialise in this kind on market research. Use their feedback to improve the experience and invite them back and ask them to invite a friend. If you don't have a contact list, start one – ask for permission to add them to your newsletter email list.
Ask each customer if they require addition or complementary goods or services – you may already such a product or service. If not, either invest in the service, or arrange a strategic alliance with a business that does. Invite them back to show them your new range and ask them to bring a friend, colleague, or family member.
Institute a preferred customer scheme. Customers / clients love this – it gives them recognition. Once you have this in place organise special events for these customers – new season advance viewing, new product launches, special sale etc. and get them to invite a friend, colleague, or family member. Serve light refreshments
Institute a 'Refer a Friend' scheme – small discount or incentive to the existing customer. Again this is recognition for customers and it appeals to their WIIFM (what's in it for me). Offer a small discount or reward to the customer on the friend's purchase if they both buy at the same time (process the friend's purchase first).
Membership scheme if you are large enough – most large businesses have these in place and some have very sophisticated software to analyse customers' buying habits. They can take a great deal of looking after, so only contemplate this if you are large enough.
Ask for testimonials – this is mostly for service based businesses, but again research suggests that if asked a large proportion of clients are willing to give a testimonial. Once received, you can display it, and point to it each the customer comes in, and also publish it on your website, or use it in your advertising
Get free publicity – this is not easy nowadays, and certainly the event has to be newsworthy. Possible ways to get a mention in a local or national newspaper or magazine is do something community spirited – a largish donation, some special achievement by the owner or a member of staff, serving a high profile customer / client, a special range launch etc. If you invite high profile people to your business, the press will usually follow.
Do a relaunch – this might be possible after a major refurbishment, the introduction of a new range, a major move to larger premises etc. Invite high profile people along with customers and their friends, colleagues, or family members, but ensure you can obtain contact details either before, during or after the event.
Increase advertising budget – this is simple, but get great headlines and ensure the advertising is directed towards your target market.
Lastly we'll deal with a well established business. Do everything above and continue with:
Use anniversaries, or achievements of the business, to get publicity and as an excuse to stage an event. Invite high profile people, along with customers and their friends, colleagues, or family members, but ensure you can obtain contact details either before, during or after the event.
Use special events in the lives of your staff – retirement, a special anniversary with the business, attaining a special age, birth of a child, wedding, gaining of a qualification. This all demonstrates how you value your staff, and at the same time will get new customers.
The opening of a new branch or franchise. Get the press along and invite all the usual people.
Some milestone – having served 1,000,000 customers over 3 generations. Having employed 500 local employees. Having donated some significant sum to charity. Doing some sort of community service – becoming an icon – elected Mayor, elected President of Rotary, making a significant overseas trip for community or charitable reasons.
Sponsorship – make a significant sponsorship deal with a local sporting organisation; give out special 'membership' cards to the children involved in the sport. Not only are you almost certain to get publicity from the local newspaper, the local sporting club, and possibly their peak association, but you will possibly get every relation of those children to visit your business.
Sponsor a significant horse race or event – be there to present the trophy. Organise a pre or post race event at your business premises and invite all concerned, along with their friends, colleagues, or family members, but ensure you can obtain contact details either before, during or after the event.
Become the 'preferred' supplier to a group or prestigious organisation. Send special invitations to members of that group or organisation
There are 25 different suggestions to get known or better known above. Being better known usually results in more sales, customers and profits. Some of the above can be quite complicated to plan and implement, but we can assist in this area – make an appointment on our website that suits you. Every small business owner needs to invest, both in themselves and in their business, and this is often the key to becoming a successful business owner – there are some statistics here https://ayd.net.au/benefits-of-hiring-a-business-coach/.
Invest in finding customers / clients – without them you effectively have no business! If you know of anyone who is struggling for sales / income send them a link to this blog, or request they make an immediate appointment for their FREE initial consultation. Don't let them perish – it's a very long road back!
Don't worry about cost – all our services come with 100% money back guarantee and can start from $95 +GST per month, plus a contingency fee of your increased sales (paid quarterly from collected sales only), and can be paid by bank transfer or Credit Card.
Hopefully you will now have some idea about how to promote your business for a minimal cost. Thanks for reading this blog, why not subscribe to get it send directly to your inbox weekly?
I would welcome approaches from other business bloggers to write a guest post, or be invited to write a guest post.