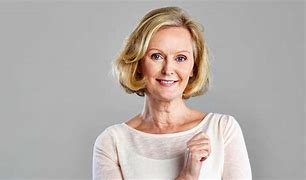 Meeting Women on Dating Sites
Achieve Your Dreams, the world's pre-eminent site for supporting and promoting men, presents another insight into assisting men to find an attractive female lifetime partner.
This blog is intended for single and unattached heterosexual males over 18 years, looking for a monogamous relationship and caters to divorced, widowed and separated men who are looking to start another relationship.
I have a good female friend that I have known for almost 10 years. She turned 60 last year, has never been married, but in her earlier life was a casino croupier on a cruise ship and sailed the world. From time to time she goes on internet dating sites, often not for very long, and around 2 months ago she told she had joined another site.
I didn't see or hear from her for most of the past 2 months, but we caught up the other day. Her words were 'soul destroying experience' and she is now off the site, until the next time, whenever that will be. She was quite attractive in her younger days, and no doubt put up a pic when she looked her best. Most women will get lots of messages from guys – it's not always the same for men. She met several men during the period, and even went away for a weekend with one.
Her major concern was most men want more of her time than she is willing to give, and one guy who wanted to speak with her every day was soon dropped. The guy she went away with wanted to catch up with her for lunch and her words were, "I couldn't fit that in!" Like most women she has a group of women she socialises with – they spend time together, visit each other's houses, and go out together. I know other women who are exactly the same – they appear to lose interest in men, and stick together like glue.
There is no doubt she is busy, she works longish hours, and her friends come first. Many women are in the same situation, they work, some rear children; they have family responsibilities and often have no time for a man, even though from time to time they feel the urge, especially as Christmas or some other special occasion approaches.
If you meet a woman, and especially through a dating site, make sure she has time for you and can fit you into her life. Men, especially those who are lonely, isolated or vulnerable can 'fall' very quickly for a woman, often without seeing any warning signs. If you find you are in this situation, try to take a step back and see what she is giving you.
For more information get this FREE eBook https://ayd.net.au/books-and-offers/ Good luck on your journey