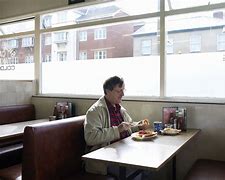 Achieve Your Dreams, the world's pre-eminent site for supporting and promoting men, presents another insight into assisting men to find an attractive female lifetime partner.
This blog is intended for single and unattached heterosexual males over 18 years, looking for a monogamous relationship and caters to divorced, widowed and separated men who are looking to start another relationship.
The name of this blog is very similar to a book called Never Eat Alone by Keith Ferrazzi –there is no connection, but the book is worth reading.
Another weekend approaches and you have made no plans, so at best it's TV reruns and meals alone and at worse self medicating with alcohol, drugs and porn – not the most exciting. I suppose you can rationalise and say, "Who cares?" But deep down YOU care – very few humans choose to be alone.
This begs the question, why are you alone? Why haven't you got a girlfriend or partner? Can you answer those questions honestly?
After talking to many men over the years it usually boils down to one of 2 things – either you have self limiting beliefs or you are scared – fear has you by the balls!
So let's look at self limiting beliefs – they usually go something like this, "I'm not rich enough, good looking enough, thin or fat enough, short or tall enough, I don't have the right pad, I don't make enough money, I don't have a good enough job and so it goes on. All of these are EXCUSES. Yes, I know some of you have tried and been hurt, used, abused, taken to the cleaners, or have lost everything. So what are you going to do about that – curl up in a corner and withdraw from the world? Good luck with that – your own body will produce strong chemicals to keep reminding you to find a mate. So are you willing to try? If yes read on, if know – bye and I wish you luck – come back when you feel better.
Most of the above excuses are fear based and hide the real reason – you don't want to be rejected, you don't want to be hurt again, you are shy, you have an inferiority complex, or you just don't know how to approach and talk to a woman – avoiding it won't help – believe me!
Dating is one of the very few things in life we have to do alone, and a woman is looking for a man with confidence (you can employ the services of an Agency, and if you do that, you will be limited to the women they have on their books). So time to face your fears and improve your life – right?
Ok, so let's start. Have you ever asked yourself the question, "What is a woman looking for?" Yes, what was your answer? No, why not – ask yourself now! Most women are looking for the same thing you are – a relationship, but she wants someone to protect her (she knows she is vulnerable at certain times and when she is pregnant or has small children), be there for her, be reliable, and be dependable. Can you do those things – sure you can! She wants the best deal she can find – just the same as you do, but where you might use attractiveness, she uses confidence as one of her measures – how do you rate? Probably not that well, but that can be fixed.
Confidence is a state of mind, and there will be times you feel and act confidently – can you find those times? When you do – is there an opportunity to meet a woman during one of those times? Many times there is, but unless you are absolutely sure of the harassment policy at your place of work, do not approach a woman there – if you like her invite her to meet outside work and ask her out then. If she refuses leave it there – it's not worth risking your income, if she accepts, understand that there could be 'fallout' if the relationship ends.
Confidence is the sum total of how you feel about yourself, and includes how you rate yourself on everything about you – this includes your history, including your school performance, your looks, stature, attractiveness, achievements, job, your income, social status, friends, sporting prowess, the car you drive, the place you live and many many more indicators. Be easy on yourself, talk to yourself nicely (watch the internal chatter – it's mostly negative and incessant), and don't compare yourself, especially to someone way outside your 'league'. You can make instant improvements for a modest investment – think of hair, clothes, grooming, stature, fitness, interests, places you go, friends and potential friends for a start. If you want a better income, get a better paying position or even a 2nd job. If it's the job, then work out what you want, study and apply until you get the job. If it's a better place to live, then rent in a better suburb, or renovate your house. If it's the way you look then start a gym program, lose weight, get in shape. If it's the way your spend your time try different interests and hobbies. Every time you achieve something your self esteem and confidence will rise. If you have a persistent problem that you can't solve yourself invest in a professional – get a coach, see a doctor, even cosmetic surgery is not out of the question. Money is a poor substitute for happiness, and most people feel more contented with a relationship than with money. Most humans (certainly greater than 90%) crave to share their life with a significant other – why should you settle for less?
For more information get this FREE eBook https://ayd.net.au/books-and-offers/
Good luck on your journey.