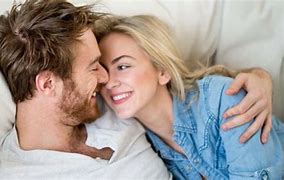 What a woman wants from a man?
Achieve Your Dreams, the world's pre-eminent site for supporting and promoting men, presents another insight into assisting men to find an attractive female lifetime partner.
This blog is intended for single and unattached heterosexual males over 18 years, looking for a monogamous relationship and caters to divorced, widowed and separated men who are looking to start another relationship.
Relationships aren't easy, and I don't think they ever were – they take work from both parties and it is our aim to assist men to find and keep an attractive female partner. This all starts with you, the guy and defining the relationship. You have to know what you are looking for; otherwise you will be distracted and may be tempted to choose a woman who may not be an ideal fit for you. For a relationship to last we need emotional 'glue' – often called 'falling in love', which happens when the emotions of love and sex combine and we think we have found someone who will fulfil our dreams. This is one of Nature's tricks to propagate the species, and there are strong chemicals involved. On top of this we also need trust, honesty and respect, along with similar interests, values, views on lifestyle, rearing children, leisure time activities and money to name but a few. These are easy to define – just look forward a few years and imagine what you want in these areas of your life. To maximise your chances of success you need to know all this, especially if your relationship goals are to have a healthy relationship. The three main areas of contention in a relationship are money, politics and religion, in no special order – these are deep seated beliefs that you have both had for a long time and aren't easily changed.
Ok, so you know what you want – what about what she wants. Read carefully for many guys get this wrong – because they want status they assume that she wants the same, and they get this horribly wrong. A woman is vulnerable, especially when she is pregnant or when she has small children and so she wants someone to protect her, be there for her, proves he is reliable and dependable. She wants to be the most important person in his life and outrank everything and everyone – your friends, family, work, customers, business, sport and hobbies ad infinitum. Women are feeling beings, so you have to make her feel when you meet her – make her feel good – compliment her, help her enjoy her time with you – make her laugh, do things you both like, show her you are there for the long term, not just a one night stand. Women are drawn to leaders, so if you lead a group meet her when you are with the group. She wants someone that she considers is slightly better than her, someone she can look up to, someone she can be proud of, someone who has good genes for her offspring and a winner in some area.
This is OK, because almost every guy can win in one area and has at least one talent and an area where they 'star' and they can constantly improve their status as they age. Try to arrange to meet her where you are at your best – if you're a soccer star playing in a soccer match, if you a computer whizz, show her your prowess, it doesn't matter where you star, you will have a better chance if you are winning or leading.
If you need more information get this FREE eBook for a limited time at https://ayd.net.au/books-and-offers/ if you have comments you can make them via this page https://ayd.net.au/contact-us/ or if you want to make an appointment to speak with us click where you see this Click Here For Appointment
Looking forward to hearing about your success.