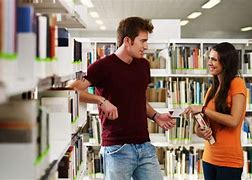 Which woman do you ask out?
Achieve Your Dreams, the world's pre-eminent site for supporting and promoting men, presents another insight into assisting men to find an attractive female lifetime partner.
This blog is intended for single and unattached heterosexual males over 18 years, looking for a monogamous relationship and caters to divorced, widowed and separated men who are looking to start another relationship.
So you see a woman you 'fancy' – find attractive – what do you do? Well you have 3 choices, you approach her and talk to her, you ignore how you feel and walk away, or anything in between.
My advice is to approach her – as the old saying goes, "You never know your luck in a big city!" If you are somewhere where you have power – you lead a group or are good at a particular pursuit, then your chances will increase – she may have already noticed you. Smile at her and walk over as confidently as you can and say "Hi, I couldn't help notice you, so I had to come over and introduce myself. I'm (your name). She will probably say thank you or smile back. Next ask her about where you both are – maybe you are in a coffee shop queue – ask, "I haven't seen you here before, are you from this area?" and continue. Show an interest in her, flirt and find out if you have anything in common. Touch her on her hand, arm and shoulder – women like being touched – it shows her you like her.
Compliment her and make her feel good and always ask her out and make it clear it's a date, regardless of how you make think you are going – many women have learnt the art of hiding how they feel to a new man. Make sure you have a place in mind to meet – somewhere you can talk to each is great and get her number – she will expect that.
When you meet bring your questions with you, but avoid an 'interview' or 'inquisition' – if you are into sport, ask her how she feels about sport and see how she answers – you are aiming for 80% compatibility
For more information get this FREE eBook https://ayd.net.au/books-and-offers/ Good luck on your journey