Welcome To Achieve Your Dreams
This site is dedicated to Small Business, worldwide
I create successful Micro and SME's (Small Medium Enterprises), who maybe struggling to increase fees / prices, retain their best clients / customers, and access new and lucrative markets, who want a market dominating position, greater control of their income and costs, and more success. Is this something we could assist you and your business with?
WHAT WE DO
Address your Small Business concerns
WHERE WE DO IT
At your home, office, or over the internet using Skype or similar programs.
WHEN WE DO IT
Weekly, fortnightly or monthly
HOW WE DO IT
We assist you with proven, specifically designed strategies
ABOUT YOU
You are in Small Business. You have less than 10 employees and an annual turnover less than $50,000,000 and want growth and to make a difference in your niche. You may have concerns in any of these areas - Increasing competition, Growing your business, Retaining your best clients / customers, Building equity in your business, Reducing costs, Employee concerns, Looming threats, or something not listed here as this list is not considered totally inclusive.

What We Do For You
Create a market dominating position for your business that will 'blow away' your competition
We increase your client/customer base
We increase your income
We solve your problems
We find new lucrative markets for you
We ensure you get greater satisfaction from your business
We help you raise your business profile
We help you design a website that will attract your target market
Insights – your beliefs shape your life and your future. Together we will uncover what is holding you back from the success you so badly desire.
Value – together we will solve your problems and create lasting value – truly life changing!
Conversations – all conversations are you focused – an experience that is very rare in our modern world – find out for yourself.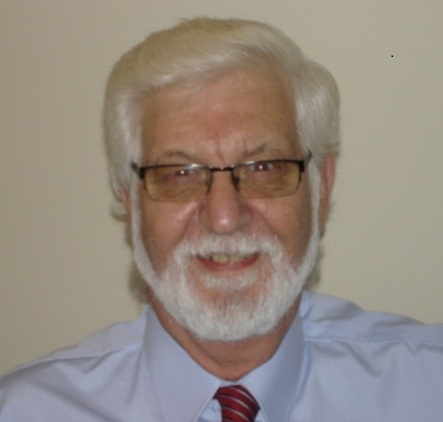 ABOUT ME
I have worked as an accountant and small business advisor in my own business and have more than 40 years' experience with small business, and am more than conversant with the problems small business encounter. I also have solutions, which are easy to institute once an overall strategy has been determined. Of course all businesses have to invest to grow and achieve success, and an investment in my skills is no different, but I can usually increase your income by up to ten times my fee.
"I bargained with Life for a penny,
And Life would pay no more,
However I begged at evening
When I counted my scanty store.
For Life is a just employer,
He gives you what you ask,
But once you have set the wages,
Why, you must bear the task.
I worked for a menial's hire,
Only to learn, dismayed,
That any wage I had asked of Life,
Life would have willingly paid."
Go placidly amid the noise and haste,
and remember what peace there may be in silence.
As far as possible without surrender
be on good terms with all persons.
Speak your truth quietly and clearly;
and listen to others,
even the dull and the ignorant;
they too have their story.
Avoid loud and aggressive persons,
they are vexations to the spirit.
If you compare yourself with others,
you may become vain and bitter;
for always there will be greater and lesser persons than yourself.
Enjoy your achievements as well as your plans.
Keep interested in your own career, however humble;
it is a real possession in the changing fortunes of time.
Exercise caution in your business affairs;
for the world is full of trickery.
But let this not blind you to what virtue there is;
many persons strive for high ideals;
and everywhere life is full of heroism.
Be yourself.
Especially, do not feign affection.
Neither be cynical about love;
for in the face of all aridity and disenchantment
it is as perennial as the grass.
Take kindly the counsel of the years,
gracefully surrendering the things of youth.
Nurture strength of spirit to shield you in sudden misfortune.
But do not distress yourself with dark imaginings.
Many fears are born of fatigue and loneliness.
Beyond a wholesome discipline,
be gentle with yourself.
You are a child of the universe,
no less than the trees and the stars;
you have a right to be here.
And whether or not it is clear to you,
no doubt the universe is unfolding as it should.
Therefore be at peace with God,
whatever you conceive Him to be,
and whatever your labors and aspirations,
in the noisy confusion of life keep peace with your soul.
With all its sham, drudgery, and broken dreams,
it is still a beautiful world.
Be cheerful.
Strive to be happy.
Request A Call Back
Would you like to speak to one of our Small Business advisers over the phone? Just submit your details and we'll be in touch shortly. You can also e-mail us for any other concerns.