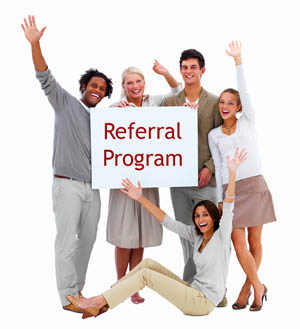 Comprehensive guide to forming Strategic Alliances or Joint Ventures (JV's)
See offer for the month of July 2018 at bottom of blog
Achieve Your Dreams, Perth's pre-eminent business coaching service, specialising in lead generation strategies to increase sales, customers and clients and give you, the business owner, greater success and control over your business, presents another insight into Coaching.
Small business needs all the help it can get, and help is available, if you know where to look. Many other businesses serve the same customers / clients as you do, so it's only a matter of finding these businesses and approaching them. Below is a comprehensive guide to finding these businesses and increasing your sales / income.
Forming Strategic Alliances or Joint Ventures (JV's) is not a new idea, and we certainly didn't think of it first, but from my experience it is much underutilised, and yet it can solve several problems at the same time, so let's investigate some of these benefits before we go into finding and approaching JV's.
Benefits of forming JV's
It will be a constant source of referrals
It will make both your businesses appear larger
If you link to each other's website Google will increase your ranking
You will have someone to assist you with market knowledge
You can specialise your offering
You can reduce slow moving and unsaleable stock
You can reduce your investment is stock (inventory)
So let's just look at each of these in more detail, starting with #1 and moving down. Getting a referral gives you a much greater chance of converting that enquiry into a sale – by as much as 60%, according to some research. Referral's help you increase your sales, customers, and other referrals, and grow your business
See offer for the month of July 2018 at bottom of blog
If you have just one referral partner, and there is nothing preventing you from having many, you instantly increase your scope for customers – say you are an accountant who looks after businesses and you see a client with a large amount of cash – you could refer them to a Financial Planner, but you could also refer them to someone who draws up Wills, an Insurance broker, a solicitor, your banker, a succession planner, a business broker – the list is almost endless, and they would all refer to you. The client would be delighted – your expertise identified an advantageous solution, and you referred them – imagine the kudos you just earned, and the client feels secure that you have referred them.
We are not experts in IT, but we believe that Google (and other search engines) increase ranking based on the number of times your website is visited, and the number of active links on your website. Apart from that, to a potential customer, you will appear much larger than you actually may be.
Small business owners often feel isolated, especially if they work alone. Having referral partners, that you constantly communicate with, will assist you with market changes, assist you to identify possible niches in the market, and maybe even someone to discuss problem with.
If you sell the same merchandise as the guy up the road, you divide the market, but if you both specialise in a different segment, you both earn the opportunity to increase your market share, increase your turnover and grow.
As the point above, if you are a retailer, your aim is to move your stock as quickly as possible. By specialising you reduce the chance of having slow moving or antiquated stock, that as best needs heavy discounting, and at worst needs writing off.
See offer for the month of July 2018 at bottom of blog
Stock is expensive, and unless you are a large retailer, you have to pay for your merchandise up front. By specialising you may be able to reduce your range, and hence your investment is certain areas of stock.
So, you have the picture, and the possible benefits, but how do you find suitable Strategic Alliances or (JV's)? If you look at the example above with accountant, all the other professionals I suggested referring to each other have a list of clients that can use your service without competing – and this is what you need. If you are in a service industry, make a list of all likely associated professions that you may be able to refer to, and get referrals from.
If you are a small retailer, visit your competitors, get to know them, study their offering, and be different. Other possible sources of referrals come from your reps, and you may be part of a chain. The easiest chain we know is the wedding chain – everything starts with the Jeweler (engagement ring), after the proposal, and the bride to be will need all the following services – wedding planner, church / chapel, reception venue, wedding dress, florist, wedding cake, printer (invitations) and ad infinitum! Each service down the line can refer, but it's more difficult to refer up the line, but still possible. If you have a business in a chain like this it would make sense to form JV's with the services down the line. There are other chains, so check if your retail business is part of a chain.
See offer for the month of July 2018 at bottom of blog
Ok, so how to approach these people? Once you have a list, contact others, by phone in your area, and stress the benefits to them. Ask to meet them for coffee, and see what they say. Trust is big part of the decision making, so your reputation is key here. Do some research about who they know and start the meeting talking about common friends and acquaintances. Some will agree to refer, others won't, but don't give up. Make sure you have something to offer – this a 'two way street' and some people won't refer to you until you refer to them – that's understandable.
Hopefully you will now have some idea about how to form Strategic Alliances and JV's and enjoy the many benefits of increasing your sales, referral network and people you know. There are other ways, especially if you are just starting, and we would welcome the opportunity to assist you. This is only one strategy in your marketing campaign.
If you know of anyone who is struggling for sales / income send them a link to this blog, or request they make an immediate appointment for their FREE initial consultation. Don't let them perish – it's a very long road back! Thanks for reading this blog, why not subscribe to get it send directly to your inbox weekly?
Don't worry about cost – all our services come with 100% money back guarantee and can start from $97 +GST per month, plus a contingency fee of your increased sales (paid quarterly from collected sales only), and can be paid by bank transfer or Credit Card.
There is lots of information available about marketing and lead generation, so we will leave that for another time, but in the meantime check this https://ayd.net.au/the-importance-o…eneration-system/, and this https://ayd.net.au/can-you-use-10000-or-more-in-extra-income-this-year/ and there are articles 14 Effective Ways For A Service Business To Get New Clients go here to download or this one for retail, wholesale or importing 19 Super Ways To Get Extra Sales For Retail Businesses go here to download
We would welcome approaches from other business bloggers to write a guest post, or be invited to write a guest post.
July 2018 Offer
For the entire month of July 2018 we are offering our fabulous "Rewards for Referrals" program for the 1st 10 people to contact us. This is an ideal opportunity for any business owner to experience the power of coaching and maybe get solutions to problems that stand in the way of your progress, and for no cost, but only 2 qualified referrals – full details on application. By taking on this program it will allow you to start the new fiscal year with new knowledge and the potential to increase your sales for 2019