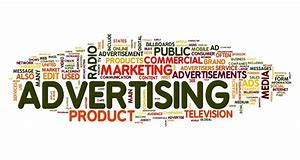 Effective Advertising and tips for you!
Achieve Your Dreams, Perth's pre-eminent business coaching service, specialising in lead generation strategies to increase sales, customers and clients and give you, the business owner, greater success and control over your business, presents another insight into Business Coaching.
This week seems to have been all about advertising; I have had several discussions with people about this subject. A local radio station offered a huge discount on radio advertising packages, so I called up about the offer and arranged to meet with a senior account executive to discuss the proposal. Prior to meeting with the exec I did some research and found a site that looks after all radio stations in Australia and chatted with that representative, who had some interesting comments. She gave me statistics regarding the stations audience, which she said can be slightly misleading. She said they published weekly audiences, but if I listened to the radio 7 mornings and 7 afternoons I would be counted as 14 – one for each time I tuned in. It appears morning radio has the most listeners, followed by what she termed 'drive time'. This is people commuting to and from work, I would assume, and she was able to give me the maximum and average audience at any one time, which was vastly smaller than the weekly audience – good figures though! She also said that in her opinion content, listener demographics, matched to the advertisers target market, and timing was important, and she said the content should be the answer the advertiser would give to a stranger who asked the usual question, "What do you for a living?" In my case that is, "I create successful Micro and SME's (Small Medium Enterprises), with a turnover of less than $12M pa and a workforce of less than 12, who maybe struggling to grow their business, increase sales or income, increase fees or prices, retain their best clients or customers, and access new and lucrative markets, who want a market dominating position, greater control of their income and costs, and more success through access to an experienced mentor and coach. Is this something we could assist you and your business with?" This is my 'elevator pitch' and concisely and succinctly lets any prospect know how I can assist them.
Later in the week I met with the account executive and we had a great meeting. She wrote copious notes and said it was really hard to get the right content for a business like mine. She was concerned that the campaign would be successful, and reiterated almost what the other woman had said about a successful campaign – '…content, listener demographics, matched to the advertisers target market, and timing was important…' It appears I have missed the discounted packages this time, but she would work on sending me data regarding the audience of the radio station, and I am happy with this outcome. I had several other questions for her, which she answered honestly, and when I asked her the question I always ask when I meet anyone in a work situation, "What's the biggest challenge in your line of work?" she told me about her frustration when she met with a potential client whom she knew would do well with a radio campaign, but she just couldn't get through to the decision maker. I can relate to that!
Below are some articles off the net – please click the link to the 10 most effective advertising campaigns, so you can see the actual ads.
Advertising       
Advertising is an audio or visual form of marketing communication that employs an openly sponsored, non-personal message to promote or sell a product, service or idea. Sponsors of advertising are typically businesses wishing to promote their products or services. Advertising is differentiated from public relations in that an advertiser pays for and has control over the message. It differs from personal selling in that the message is non-personal, i.e., not directed to a particular individual. Advertising is communicated through various mass media, including traditional media such as newspapers, magazines, television, radio, outdoor advertising or direct mail; and new media such as search results, blogs, social media, websites or text messages. The actual presentation of the message in a medium is referred to as an advertisement or "ad" or advert for short.
https://en.wikipedia.org/wiki/Advertising
Secrets Of 7 Of The Most Effective Ad Campaigns
For advertising to be "effective," it must be:
– Memorable
– Resonate with consumers by ringing true and delivering a personally meaningful message, even if the brand has a huge target audience like Nike's
– Communicate how the product or service fits into consumers' lives or work to make them better, more productive, happier, more fulfilled
– Stand for values above and beyond the product or service itself
– Be inextricably linked to the brand, so the ad won't be attributed to a competitor
Winning brands combine powerful, meaningful, inspirational messages delivered in ways that touch their audiences, with great products and services that perform to expectations, are credible and trustworthy.  Great ad campaigns are often founded on deep psychological insights.  The messages, delivered in novel and thought-provoking ways, increase the odds they'll be shared virally by brand fans, who further add credibility and awareness.  Great campaigns help brands avoid being commoditized and compete only on price.  They increase loyalty and good will, and can encourage purchase across more items within the brand umbrella.  What follows are 7 of my personal favorites and what I think the secrets are behind each of their successes.  While it's not easy for brands with large audiences to find broadly relevant messages, these brands have done it exceedingly well!
Nike's Find Your Greatness Campaign touches all of us because it's such a positive inclusive message.  It says we don't need to be technically amazing, as long as we try and do our own personal best.  The message inspires everyone.  It follows Nike's  previous message of Just Do It!: also broadly meaningful because it says "action is better than no action" and because it pushes people to take a risk, try something new, do something they've always wanted to.  The implication is that Nike products are there to back us up and help you accomplish our personal goals.
https://www.forbes.com/sites/michellegreenwald/2014/07/10/secrets-of-7-of-the-most-effective-ad-campaigns/#46270f9c320c
These are the 10 most effective advertising campaigns in the world
Here the ten most effective advertising campaigns globally, according to WARC.
Ariel "Share the Load," India
A father in India looks on as his daughter returns from work. Her son needs a clean shirt, her husband demands his dinner and her living room needs tidying. Ariel wanted the ad to encourage fathers to help with household chores – and of course sell detergent.
John Lewis Christmas advertising, 2012 to 2015, U.K.
"You do not want to give Jeff Bezos a seven-year head start."
Hear what else Buffett has to say
The British department store's Christmas adverts are hugely anticipated, highly critiqued, and often parodied every year. This spot from 2015 showed an elderly man alone on the moon, while a young girl watched him through a telescope in her bedroom, and ended with her sending him a telescope of his own. It sparked £1 million in donations ($1.2 million) and resulted in the store's highest Christmas sales at the time.
Double Robotics, "Lucy the Robot," Australia
When Lucy the Robot turned up in a queue for the new iPhone 6 in Sydney, Australia, it was more than just a PR stunt. Technology company Double Robotics had sent her to the store, aiming too help businesses understand what robots could do for them, and the campaign resulted in more than 12,400 inquiries in three days.
Lucy the Robot queues for an iPhone 6 as it launches in Sydney, Australia in September 2015
Cole Bennetts | Getty Images
Lucy the Robot queues for an iPhone 6 as it launches in Sydney, Australia in September 2015
Media Markt, "Rabbit Race," Germany
This eye-catching ad for electronics retailer Media Markt saw rabbits 'racing' live on TV. People could get money off goods if a number on their receipt matched the number on the winning bunny, and the campaign was seen by 21 million people.
The Economist, "Raising Eyebrows and Subscriptions," U.K.
The Economist was seen as a "boring business publication" by those who hadn't read it, so to get more subscribers, it used data to place highly relevant ads online. So on an article with the headline "How women can break through the glass ceiling" it placed an ad saying "Would Lehman sisters have done a better job?" for example, and the campaign resulted in more than 64,000 new subscribers.
Narellan Pools, "Diving into Data for Narellan," Australia
Australian pool-maker Narellan targeted people when they were most likely to think about swimming pools – hot days. The campaign, which used clever data analysis to reach people, resulted in a 23 percent year-on-year sales uplift.
Apple, "World Gallery," U.S.
Apple wanted to promote the iPhone 6 camera, so it created a campaign using pictures real people had taken and put them on billboards around the world. Apple claims that 24,000 "opinion leaders" mentioned the campaign, and that 95 percent of the mentions on social media were positive.
An advert for the iPhone 6, part of Apple's World Gallery advertising campaign
Mark Cunningham | Getty Images
An advert for the iPhone 6, part of Apple's World Gallery advertising campaign
Always, "#LikeAGirl," global
Always parent company Procter & Gamble found that more than half of girls it surveyed in the U.S. experienced a drop in confidence when they reached puberty. So it created the #LikeAGirl campaign, aiming to change the phrase from negative to positive. After it ran, 76 percent of people P&G researched said they saw the phrase positively, and two in three men said they would think twice before using "like a girl" as an insult.
SPC, "#MyFamilyCan," Australia
Canned fruit company SPC faced stiff competition from cheaper imports, so it created a campaign highlighting its origins and featured its farmers' faces on its cans. It beat its eight percent sales uplift target and resulted in a change in labeling legislation.
Tigerair, "Infrequent Flyers," Australia
According to advertising agency McCann in Australia, 77 percent of Australians fly less than three times a year because it's too expensive. So it created the "Infrequent Flyers" club for client Tigerair, "the rewards program that gives you absolutely nothing at all," according to a film on the agency's website. The club now has 500,000 members and generated AU $2 million ($1.5 million) in sales in three months.
https://www.cnbc.com/2017/04/06/these-are-the-10-most-effective-advertising-campaigns-in-the-world.html
Hopefully you will now have a better idea about effective advertising. If you need assistance, please contact us immediately.
If you know of anyone who is struggling for sales / income send them a link to this blog, or request they make an immediate appointment for their FREE initial consultation. Don't let them perish – it's a very long road back! Thanks for reading this blog, why not subscribe to get it send directly to your inbox weekly?
Don't worry about cost – all our services come with 100% money back guarantee and can start from $97 +GST per month, plus a contingency fee of your increased sales (paid quarterly from collected sales only), and can be paid by bank transfer or Credit Card.
There is lots of information available about marketing and lead generation, so we will leave that for another time, but in the meantime check this https://ayd.net.au/the-importance-o…eneration-system/, and this https://ayd.net.au/can-you-use-10000-or-more-in-extra-income-this-year/ and there is an article titled 24 Ways To Defeat Competition go here to download
We would welcome approaches from other business bloggers to write a guest post, or be invited to write a guest post