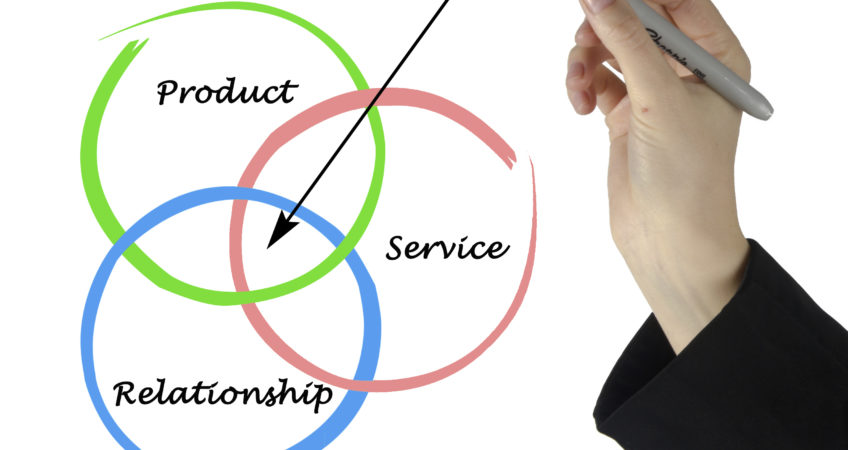 Proven Strategies to address falling Sales for Small Businesses
Achieve Your Dreams, Perth's pre-eminent business coaching service, specialising in lead generation strategies to increase sales, customers and clients and give you, the business owner, greater success and control over your business, presents another insight into Coaching.
As a small business owner you have to wear many 'hats', and one of the major functions is to monitor your income, whether that be through sales or fees. You will normally have a gut feeling your income is falling, but check against your average sales for that month / period or against a budget if you have one. If you find that you were right, then start to address the problem as soon as you can.
The first thing you need to know is why this is happening, and there can be many reasons. Did you reduce your advertising budget? Did you get busy and stop promoting your business? Did you lose a large client or customer? Has a new competitor opened up in your area? Is demand for your product or service beginning to abate? There can be many reasons and some can be very complex.
If you are not sure, ask colleagues, reps, industry organisations, and competitors and see if the same thing is happening to them, and what they are doing to address the problem. If you still can't figure it out, invest in a business coach or some other professional. The important thing is address the problem – Hope is not a Strategy!
Below are a few suggestions to improve your income.
For a Retail Business try some of these:
Create a cross sell – follow McDonalds well known, "Would you like fries with that?" Once they choose an item, suggest that they may need a widget A, B or C with that. For example a sports shop might suggest hooks, sinkers, lures, waders etc. with the purchase of a fishing rod and reel
Package items – make a package of several items that you may sell separately, and slightly discount the price of the package. Using our fishing example the store may create packages for river, ocean, deep sea, and lake fishing, which would include specialised rods, reels, and tackle for each type of fishing. Ensure theses are well advertised.
Create a price leader – this must be a well known brand offered at an exceptional price – sometimes superseded stock can be purchased at a great price. Again using our fishing example – a Shimano reel offered for a substantial discount. This must be advertised to be effective and every attempt must be made to sell other items at full price, otherwise the exercise will lead to a loss.
Get more customers – you need to attract customers using any method that works for you. New customers are often enthusiastic and will recommend your shop – ensure you treat them well, but make doubly sure you look after your existing customers. There are several ways to attract new customers on this page.
Offer a discount on a second sale – offer a discount on a second item – this is very popular in some shops – buy one get a 50% discount on the second, but make sure your margin can stand that sort of discount.
Give time limited vouchers with each sale – with each sale give out a voucher for a discount on an item with a time period – a month works well and offers an incentive to use the voucher before it expires.
Create a sales limit for a gift – this is very useful where you know your average sale amount. This works well with dress shops – say your average sale is $60, and your prices start around $40, set a limit of $90 to qualify for a gift – it can be a voucher for a coffee at a shop close by, dress jewellery at a shop nearby, a discount for shoes, handbags etc.
Vouchers – in addition to this give your vouchers to all the shops that you support
Get contact details – if you have a physical shop, encourage customers to give you their contact details. Give them a business card or fridge magnet with the words "I am an exclusive customer of xyz (your shop name)" Ask to see the card each time they shop with you
Send exclusive offers to mailing list – Once you have their email address make exclusive offers only to them – they will send the emails to friends and you will get new customers.
Encourage customers to forward email opt in – as above encourage the customers on your list to forward your emails to their friends. Here it's helpful to know the lifetime value of a customer so you can offer them something in return – maybe a $40 discount if they introduce 4 new customers etc.
Promote an item – Coles and Woolworths do this brilliantly – they place specials at the end of aisles and put items close to the checkout – you would be wise to follow their lead.
Create curiosity around an item – This isn't always easy, but Apple does this brilliantly. You may be able to do this with new season's fashion, new products, or models
Use Social media – only if your business suits this, but if it does get as many likes and followers as you can. Keep in touch with your audience – tell them stories about your shop and your success and include them in your successes. You can pay to have your posts 'boosted'
Get an ecommerce store – if you can, get online with a store – the amount of e commerce is increasing every year. This isn't easy for a small business, but it's possible. You can have the customer collect their purchased item at your store – preferable or pay to have it delivered. It will save them time. You may need an expert to design and maintain your website and e commerce store.
Upsell and down sell – this is magic if you can manage it. You need 3 versions of the same item to make it work well. Show them the middle range item and get the real reason why they want that item, then try to sell them the top of the range item, explaining this is far superior, will last longer etc. If they want a cheap version sell that to them as a last resort. For example – they want a fishing rod – show them the mid range model, then the well known brand, and lastly the no name brand.
Make multiple sales in a time period – this is similar to the customer loyalty programs. You can design your own, depending on your margin. Each time they make a purchase stamp their card and offer a discount if they buy the specified number of times in the period. Ask to see the card each time and remind if the time period is about to expire. When you send emails remind them to check for expiry dates.
Offer Credit on high ticket items – I would suggest you don't use your money, but a finance company for big ticket items. There are firms now to support smaller business in shopping centres. Laybys are still fine and work well in most areas.
Give exclusive demonstrations / fashion showings – this is a great tactic for new products or new season fashions. Invite everyone on your mailing list to an exclusive showing and suggest they bring their friend (s). Model the clothes and take orders. Ensure you insist on contact details for friends, and serve refreshments. Get comments from those attending.
For a Service Business try some of these
Ask for referral from existing clients – according to research more than 76% of clients are happy to refer friends, relatives and colleagues, but few businesses ask. Keep in touch with your clients, form personal relationship, reward them, show them they are important, and ask for referrals. A great, non obtrusive way is to put as the last line of your email signature, "We appreciate referrals", "If you feel we have served you well, don't keep it a secret – please spread the word." Alternatively you can phone and ask, ask as they leave your office, ask them as they leave an informal meeting, and don't forget to reciprocate.
Form a Joint Venture / Strategic Alliance with another non competing business – find other businesses with a list of clients that you serve, but are in a non competing industry. This can pay big dividends if you can get the right people on board. A great example is getting accountants on board if you are a financial planner, although some accounts now serve this market, but not all.
Contact other similar businesses in your area and let them know you specialise – find other businesses in your area of expertise in your local geographical area and introduce yourself. Tell them what you specialise in and find out their specialisation, that way if either of you find a client you don't have the expertise to serve, you can refer them and everyone win, especially the client. Once the competition knows you personally there is much less of a risk of 'dirty tactic' or a discount war, which serves no one.
Ask for testimonials from past customers – contact past happy customers and ask for a testimonial and place that on your advertising and website. It might be the little extra a potential customer needs to choose your business. I always feel the personal touch is best – phone them, but other ways may also work – emails and texts.
Hold webinars – Invite clients to a webinar, and ask that they forward your invitation to friends, relatives and colleagues that might be interested. Keep the webinar reasonably short and use PowerPoint to show slides. Ask for questions at the end to prevent interruptions. Announce a special offer will be announces at the end of the webinar to keep people logged in. Try the formula 10 minutes content, 5 minutes telling personal stories (pertaining to your business, skills etc., but don't sell). Try this once a month at different times to see where you get the result. Even if you get no one – record the webinar and put it on YouTube – you may get someone interested and gain a new client. I do one on a Sunday morning with varying success.
Invite people to an information evening – this is good if there has been significant changes in your industry, but even so it's a great way to get exposure. Send invitations to your clients and encourage them to bring friends, relatives and colleagues. Use the same formula 10 minutes content, 5 minutes telling personal stories (pertaining to your business, skills etc., but don't sell). Ensure you have plenty of advertising material available for visitors, and serve sandwiches and refreshments at the end. Don't make it too long, especially if staging it at night – people are tired.
Form a referral network – this is especially good if you have commercial premises. You can advertise this as a get to know you, a networking event, an information evening, or a referral network. Invite all the local business owners and encourage them to bring a friend. Advertise it will last an hour, and ensure there are no chairs. Serve sandwiches or finger food and light refreshments, I would suggest no alcohol. Greet everyone as they arrive and introduce them to at least one other. Once everyone is settled, give a short (5 minutes) overview of your business, your speciality and your history – again don't sell. Get everyone's contact details. Keep people circulating and ensure you ask for someone to stage the next event. If you don't have your own premises, you can use a pub (but don't pick a busy night) and ask the owner (licensee) if you can have a quiet area, Alternatively a coffee shop, restaurant or community hall might suffice
Join networking groups – there are different levels of networking groups – some cost a great deal, others are free. Those that cost are usually very diligent about ensuring referrals, others aren't so diligent. From research it takes a while to get known and accepted into these groups – even those that meet on a weekly basis the average seems to be about 6 – 8 months. Again consider your ROI, if you are a Real Estate Agent and you receive $5 – $15,000 for a sale you will be well in front with one sale. If you are a printer and your average sale is $2 – $400, it will take much longer. Your Local Chamber of Commerce is a sound investment, but ensure you have a well rehearsed 'elevator pitch' and you can answer question about your service when it's your turn to talk to the group.
Create an email list – this requires a little skill, but you can hire people. You will need an autoresponder, several emails and a list of email addresses that you have permission to use – this last condition is very important. You can ask your clients for permission to send them information about upcoming events, special and exclusive offers. If you have a premise you can place an opt in sheet close to the cash register, or a bowl for business cards. You can ask for email addresses on your website in exchange to articles, e books or vouchers. Building a list is important, because according to research there are very few 'now' buyers, but those same people may need your services in the future, and other research suggests it takes between 7 -15 'touches' (contacts with a potential client) to get a sale. Interestingly most businesses give up after 3 attempts. Once you have your list, you need to decide the optimum cycle to communicate with your customers and potential customers – don't spam them – sell 2 out of every 5 emails – in the others share information about you, your business, what's happening in your industry and trends. Create engaging emails and 'catchy' subject lines to get them opened and acted upon. Include a 'call to action' in each email and encourage people to forward to friends, relatives and colleagues.
Use a sandwich board – as simple as this is it works. Make it eye catching and I would suggest one that you can write on so you can change your offer on a daily, weekly, fortnightly or monthly basis. Ensure what you write is appealing to your customers. In Australia you may need Council permission to put your sandwich board on the footpath or mall.
Get on LinkedIn – if you are a service professional you should be on LinkedIn –and it is free. Once you have signed up ensure you have a well written profile and a history and be clear about what you do – no jargon – customers may not understand it. Select Ideal customers (as per your target market) and send them an invitation. You can search my profession and geographical region – start with your own area. Send invitations to those people and once they approve your 'friend request' invite to meet them – don't sell them. Meet them and show what you can do to serve them. Ask them about their greatest challenges and help them if you can or refer them – remember you have a referral network. Treat them as you would a friend and send them information that will interest them – reach out to them for assistance – keep building your network
Give talks to local Rotary, Lions, Apex, groups – almost everyone in these groups has a business and they are always looking for speakers at their meeting. Reach out to them and tell them all about you – someone in their group may need your services. If you need assistance with public speaking join Toastmasters or other groups – they will also have business owners, so another opportunity to network. There may be other groups you can contact and talk to depending on your business, but if you deal with children or teenagers, maybe contact your local school or TAFE if you are in Australia.
Get a website that differentiates your business – this is critical for professionals. I see so many website that are almost a copy of their competitors. Accountants are the biggest offenders – no one care about your degrees, affiliations or experience. People care about what you can do for them so ensure your website and all your advertising material tells them without jargon. If you specialise in reducing tax for small businesses tell your potential clients – no one cares you are a CPA with 20 years' experience – so is everyone else – do I make my point?
Give free introductory sessions – this is a valuable strategy – like the taste test. Give a short 20 – 30 min free introductory interview to discuss their problem – shut up and listen and that will give you the opportunity to tell them how you can assist them – again don't sell – ease their pain and you will get lots of new clients and new clients get excited and gladly advocate for your business!
Hopefully you will now have some idea about how to address falling income and boost your income to a healthier level, enjoy the benefits and reduce your stress level.
If you know of anyone who is struggling for sales / income send them a link to this blog, or request they make an immediate appointment for their FREE initial consultation. Don't let them perish – it's a very long road back! Thanks for reading this blog, why not subscribe to get it send directly to your inbox weekly?
Don't worry about cost – all our services come with 100% money back guarantee and can start from $97 +GST per month, plus a contingency fee of your increased sales (paid quarterly from collected sales only), and can be paid by bank transfer or Credit Card.
There is lots of information available about marketing and lead generation, so we will leave that for another time, but in the meantime check this https://ayd.net.au/the-importance-o…eneration-system/, and this https://ayd.net.au/can-you-use-10000-or-more-in-extra-income-this-year/ and there is an article titled 24 Ways To Defeat Competition go here to download
We would welcome approaches from other business bloggers to write a guest post, or be invited to write a guest post.