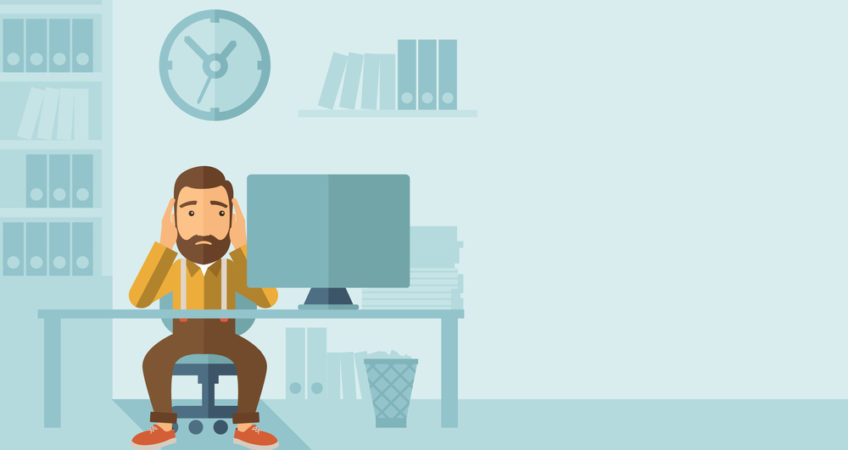 Proven Strategies to deal with the Loss of a Large Client or Customer
Achieve Your Dreams, Perth's pre-eminent business coaching service, specialising in lead generation strategies to increase sales, customers and clients and give you, the business owner, greater success and control over your business, presents another insight into Business Coaching.
It doesn't happen very often, but it can and does happen – you get notification that your services are no longer required from a large client – maybe up to 40% of your annual income.
"Having a customer represent 10% of your income is risky!  I knew it and made the decision to move forward anyway.  On the one hand, large customers can be a blessing – following Warren Buffets saying to "Keep all your eggs in one basket, but watch that basket closely."  But on the other, you need to know your mix and be certain you have some diversity in your customer base.
I know other business owners with a single customer representing 35% of their income – to me this isn't a client but a stick of dynamite.  35% is just too much, I don't know how the guy slept at night.  He assured me that he had it all well in hand and the account was solid but you just NEVER know what the future brings and to rely on so much of your income from a single source is more risk than I could handle. http://www.technologyassociates.net/recovering-from-the-loss-of-a-major-client/"
You can prepare for the loss of a large client if you ask yourself these questions?
"What will happen to your company if you lose your biggest client?
Has your customers' environment changed? How can you modify your product or service to better meet their needs?
Is there "dead wood" in your company? Who isn't contributing to the bottom-line in a meaningful way? How can you get someone more effective to do the job?
https://www.entrepreneur.com/article/218163"
So what do you do?
Don't panic, remain calm, sleep on it and call your contact to find out why – accept the truth, and don't start an argument, or beg to be taken back or given another chance. Push for the truth – don't be fobbed off with excuses – this can be a defining moment in your life!
"Ask the client why, and who they're doing business with now? Ask yourself whether you understood their expectations, and if not, whether this was preventable? Evaluate whether your firm could or should even try to meet their expectations? And ask yourself if this is part of a larger pattern, or just an isolated incident? https://hbr.org/2015/01/how-to-handle-losing-a-major-client"
Once you know why you lost your client spend some time reflecting on the reasons – if you were in any part to blame, then accept that and resolve to do better in the future, and move on.
"As a former Navy SEAL, I can assure you that you won't win every battle. The goal is to win the war. The same applies to building a business. As an entrepreneur, I have experienced losses at all levels. But the one that stings the most is losing a customer. And losing your biggest client can feel devastating, whether your company is big or small. 
But it doesn't have to be. Here are the nine things you need to do for your company so you're positioned to recover quickly when you lose your largest customer. 
Be flexible with your staffing
Audit current processes
Perform an after-action review
Fix it
Audit your other accounts
Make responsible cuts
Sell, but thoughtfully.
Do a morale check
Don't lose heart
Nobody likes losing customers, but it happens. Have a plan, stay positive, and keep moving forward. If you do this, it will sting less each time. https://www.inc.com/brent-gleeson/a-9-step-plan-to-recovering-after-you-lose-your-biggest-customer.html"
If you have a coach or mentor, call them and talk to them so you can get clarity on your next step.
Now you need to make plans to replace the income from your lost client. The chances of finding another large client is a short time aren't good, so it may be better to concentrate your efforts of getting several smaller clients, at least to begin with. This will spread your risk, and each new client you get gives you the possibility of getting referrals, and hence more clients and income.
Start by making a list of the attributes of your lost client – size, turnover, and industry etc. Also look at the company's competitors, both direct and indirect, as long as there is no ethical or legal reason, and other companies in that market segment. Don't limit yourself to a specific geographical region – has the company other branches, franchises etc.?
Once you have a list, see if you know anyone within any of these companies, or someone who could introduce you. Look on LinkedIn and see if you can find a contact you could connect with.
Next work out how you won the client in the first place – write down all the reasons you can think of – was it your expertise in a particular area, have you a process that's unique, or maybe some other reason?
Once you have that information, action is needed – start calling people you know – find out as much as you can about your target companies, find out whom to contact and do that – by phone is best, but if you can't get through, get the email address, or fax number and send them information. The important thing is to get started – don't wait for the perfect introduction. If you connect using LinkedIn suggest you meet for coffee, lunch etc. Once you meet, don't assume you know the 'pain points' – ask what's their biggest challenge and listen. Find out what they have done to alleviate the problem, their budget, and timeframe, and suggest you get back to them with a solution within a few days. Don't spent too much time with possible client's with long time frames at this time – time frames can often get extended.
Try to divide your days in half – half to find new clients and half to find solutions. Keep in touch with your contacts without being a pest. Always ensure you underline the benefits to them, both financially and socially.
Whilst in this phase, network in circles that can get you work as much as you can, and try to continue this practice even after you get work.
Also, try these suggestions: this is for accounting practices, but applies to all small businesses:
"MARKET – Learn how to market your practice towards the smaller business clients so that you are more dependent on the smaller yearly income streams and in this way reduce your reliance on any one particular client.  This is a sound move that every new accounting practice should put in place so that if you lose a smaller client it won't have an effect on your bank balance, as much as a larger client.
SHARE – You may wish to consider moving in with another smaller practice so you can both achieve lower operational costs through economies of scale. You will then be able to utilise staff better, as well as equipment, premises expenditure and office services.
MERGE or BUY– You may want to consider purchasing another smaller practice and incorporating its fee base into your own. Or consider merging your practice with another to form a stronger client base and benefit from the combined resources. http://www.startrungrow.com/accountant/recover-from-loss-of-large-accounting-client.htm"
And these:
"Have an active sales process
The best way to prepare for the inevitable change in clients is to have an active sales process.  Sales is the lifeblood of business.  No matter how awesome your service is, customers will leave.  Being able to replace them is key to the long-term survival of any business.
Waiting until there is a big shakeup from a client is the worst possible time to think you are going to go out and get a customer to replace the lost business.  New customer acquisition simply must have the same time and attention devoted to it that you do to ensuring your current customers are being serviced properly.
I could write volumes on this (and probably will) but in the mean time, be sure you are doing a little something each and every week to meet new prospects and to stay in touch with prospects you have met in the past.
http://www.technologyassociates.net/recovering-from-the-loss-of-a-major-client/"
Other strategies to try include phoning others in your industry to get sub contract work, and while chatting ask if they know of any work available, and let them know your speciality, check tenders in newspapers, but get assistance if you have never tendered before, attend industry meetings and get known. Hire a business coach to get support and ideas and clarify your market and what you are really trying to achieve. They will also be able to assist you with building a practical sales funnel, improving your SEO and raising your Google search ranking.
Hopefully you will now have some idea about how react to losing a large client and even how to prevent such a loss. If you need assistance, please contact us immediately.
If you know of anyone who is struggling for sales / income send them a link to this blog, or request they make an immediate appointment for their FREE initial consultation. Don't let them perish – it's a very long road back! Thanks for reading this blog, why not subscribe to get it send directly to your inbox weekly?
Don't worry about cost – all our services come with 100% money back guarantee and can start from $97 +GST per month, plus a contingency fee of your increased sales (paid quarterly from collected sales only), and can be paid by bank transfer or Credit Card.
There is lots of information available about marketing and lead generation, so we will leave that for another time, but in the meantime check this https://ayd.net.au/the-importance-o…eneration-system/, and this https://ayd.net.au/can-you-use-10000-or-more-in-extra-income-this-year/ and there is an article titled 24 Ways To Defeat Competition go here to download
We would welcome approaches from other business bloggers to write a guest post, or be invited to write a guest post.