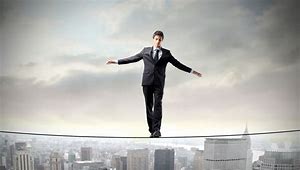 Proven Strategies To Reduce Or Eliminate Small Business Risks
Achieve Your Dreams, Perth's pre-eminent business coaching service, specialising in lead generation strategies to increase sales, customers and clients and give you, the business owner, greater success and control over your business, presents another insight into Business Coaching.
"Nothing ventured; Nothing gained," is a very old saying, and in my experience very true. Here is what Mark Zuckerberg has to say about risk, "The biggest risk is not taking any risk… In a world that changing really quickly, the only strategy that is guaranteed to fail is not taking risks." Mark Zuckerberg https://www.brainyquote.com/topics/risks Note, Mark says 'guaranteed to fail', not maybe fail!
Life is a risk; we never know what will happen, so what if we identify and calculate some of the risks in business and see where that leads us?
I presume the greatest risk in business is to go broke, so let's investigate the causes of going broke, and the opposite, what is it that successful businesses do that makes them winners. Figures vary from 70 – 90% of all small businesses will cease with 5 – 10 years, and the reasons often given are lack of capital, lack of business experience, and bad management. These figures appear to be consistent across the Western World, but do all these businesses end up going broke? No, most, well over 50% simply can't generate the income they need to sustain the business, so they give up and go back to finding employment. Most have an untested idea, no business plan, little capital and they start in a highly competitive field like hairdressing, open a salon, and wait for customers. They have little experience in business, and few business skills outside hairdressing, they have no Unique Selling Point (USP) and expect people to use their services, because it's their business. Some of these people are very talented; they just don't understand business and have no business model, except maybe part of that used by the person who trained them.
Even more tradesmen 'fall' into business after being approached by a builder or a firm they worked for – everything goes great until the work 'dries up', or there is an economic downturn. Most of this group spend every cent they make, sometimes including money collected on behalf of the Tax Department and often buy expensive vehicles on a Lease or Hire Purchase, so when the downturn comes they have high overheads, and the business folds and they go back to working for a tradesman.
Many more become 'consultants' to the company they previously worked for, and that usually works well until the large company starts making demands for lower fees or increased productivity, or sometimes experience a 'cash flow' issue and rein in expenses. Other large companies go into liquidation, leaving untold debts to smaller sub contractors.
So, what is it the successful entrepreneurs do, that is different? Most of these have plans, big plans, and they have a team to surround them – they get the advice they are lacking and they use it. Look at Roger Federer, whose winnings exceed $US120,000,000 and untold sponsorship deals making him a very wealthy man, or Novak Djokovic, who, although not winning quite the same amount, is still very wealthy. Yes, these people have talent, but so do some of the entrepreneurs who fail – talent alone is not enough, it needs developing. Successful people have a team to surround them – listen to Roger or Novak thank their team after winning a championship. They know the value of a team.
Every person has at least one talent, but successful people complement their talents with the people in their team, who have talents they don't possess. That's the difference in a nutshell. Do you think Roger Federer knew how to promote himself, get his tennis skills to where they are today, look after his body, eat the right foods, keep fit, fix his injuries, book all his flights and accommodation, develop his PR skills to the level they are today, and organise his life, family and business interest without assistance – of course not. His level of skill, both on and off the tennis court, is honed to a very high level, and so he is very marketable to the public. It's such a pity our (Australian) younger tennis players can't seem to follow the example of these greats of the game.
Suffice to say that life, never mind business, can present a hidden 'minefield' to those with less experience of this world. Many of those who are successful, both in and out of the sporting world, met a mentor at an early age, and continued the habit throughout life. Their mentors no doubt suggested they got specialised advice on the topics they were unsure of, and the mentor became part of a wider team.
So, I suppose the next logical step is identifying the risks of being in business. This is very difficult if you have little or no experience of being in business, and you are not alone. Throughout the ages, Governments, Government departments, and big business have often failed to identify a looming risk, so you are not alone, but this is not an acceptable excuse these days.
There is a well known acronym in business called a SWOT (Strengths, Weaknesses, Opportunities, Threats) Analysis and this should be done, preferably with your team (to prevent 'tunnel vision'), at least annually, but every 6 months is better. All of these change with time, your strengths may have been adopted by your competitors, your experience may have reduced your weaknesses, your opportunities and threats may have improved, or disappeared. New opportunities or threats can appear overnight, look at live livestock exports, or Amazon entering the Australian market, or government decisions – rebates for solar energy, proposed new taxes etc. The point I am trying to make is to be aware of as many possible opportunities or threats as you can and have at least an idea of how you may meet these opportunities or threats.
Other possible threats in business are the possibility of making an error and being sued. Many small businesses do not discuss their needs with an experienced broker, or take a low cost insurance that may not provide cover for the event. Some businesses have to have compulsory Professional Indemnity insurance to cover possible malpractice suits, but also be careful of torts, being sued for lack of duty of care – look up re huge sums being awarded to someone spilling hot coffee in the USA and many more cases. Be aware is the message here.
Working in the business, as opposed to working on the business is a real risk to small businesses. It's easy to become isolated as an owner operator small business. Circulate, network and keep in touch with others is my advice. I have seen several small businesses fail because the owner got too involved with the work at hand, and once it finished, as it always will, they had no new contracts in the pipeline – there is a blog on here https://ayd.net.au/the-importance-of-a-lead-generation-system/ specifically about a lead generation system. Spend at least some of your time wearing your marketing and sales 'cap', especially if there is a long lead time. It's easy to get a colleague to assist you if you have too much work, than to try to get another contract in a very short time.
Entering into a commercial lease, especially in a shopping centre, needs very special attention. Get really good advice, because you may be locking yourself into a long term contract with almost all the rights in the favour of the shopping centre. Commercial leases are not regulated, at least in Australia, as are residential leases, so beware before signing.
Buying a business is also fraught with more than a few hazards, especially franchises where most of the rights rest with the franchisor. Again, get good advice and ensure the business will make enough profit to repay all the loans and pay the tax – get a competent person to do a 'cash flow' for you, so you don't over or under borrow and can repay the lender. Have the figures checked and rechecked, especially for the purchase of an established business – much of the 'goodwill' could reside with the original owner.
Your new business needs at least 18 months to become 'established'. Ensure you have sufficient funds to sustain for at least that period, and that means all your personal expenses as well – mortgage or rent, food, clothes, entertainment, schooling, vehicles, insurances, including health insurances etc. – make sure you have a competent person construct a personal, as well as a business budget. If you are leaving a paid position to start a business, make sure you have booked in at least 150% of your annual salary before you tender your resignation and make sure you leave on good terms.
We have covered the major causes of business failure and learned to assess the risk. Think of your business, or proposed business as a complex machine, like your car or computer, which, unless you have those specific skills you won't understand. If something goes awry, your sales suddenly start to drop or your expenses suddenly rise, or you have difficulty paying your bills, get immediate assistance, just like you would with your car, computer, phone or TV. Get someone who can advise you honestly – outside the family is best. The problem is unlikely to go away on it's own!
Hopefully you will now have some idea about business and the risks associated with operating a small business. If you need assistance, please contact us immediately.
If you know of anyone who is struggling for sales / income send them a link to this blog, or request they make an immediate appointment for their FREE initial consultation. Don't let them perish – it's a very long road back! Thanks for reading this blog, why not subscribe to get it send directly to your inbox weekly?
Don't worry about cost – all our services come with 100% money back guarantee and can start from $97 +GST per month, plus a contingency fee of your increased sales (paid quarterly from collected sales only), and can be paid by bank transfer or Credit Card.
There is lots of information available about marketing and lead generation, so we will leave that for another time, but in the meantime check this https://ayd.net.au/the-importance-o…eneration-system/, and this https://ayd.net.au/can-you-use-10000-or-more-in-extra-income-this-year/ and there is an article titled 24 Ways To Defeat Competition go here to download
We would welcome approaches from other business bloggers to write a guest post, or be invited to write a guest post.